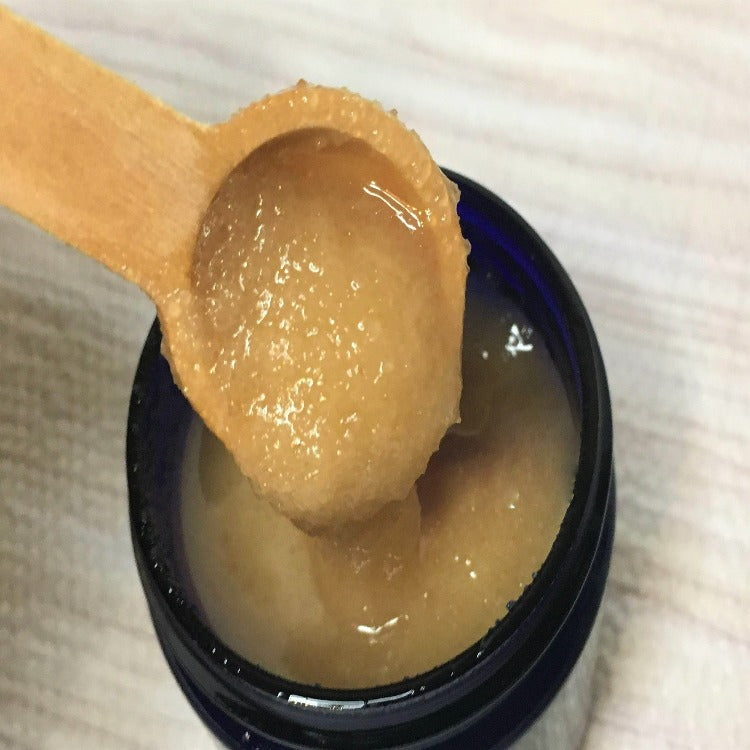 This luxurious exfoliating sugar scrub is made with gentle, natural ingredients for a luxurious spa-like experience. The essence of the fragrance is to help you drift into the ultimate state of relaxation. Made with natural ingredients, it's an effective way to thoroughly cleanse the skin. The nourishing exfoliants will leave your skin feeling radiant, revitalized, and refreshed. Start the night off right with this luxurious sugar scrub that will leave your skin feeling soft and silky. Your skin will be silky soft and leave an aroma of lavender for a delightful experience to end your day.
 All-natural Ingredients:
Turbinado Sugar, White sugar, Almond Oil, Avocado Oil, Lavender Essential Oil, Bergamot Essential Oil, Cypress Essential Oil, Tea Tree Oil, and Vitamin E oil
Directions:
Whether in the bath or shower cleanse skin thoroughly. Using a bamboo or dry metal spoon, scoop out a quarter-size amount of Meditation Drift sugar scrub and massage it into your skin applying as much pressure as you can take. Rise and repeat if needed. A Scrub can be used every day depending on skin type; however, we recommend that it uses about two times a week.
***This product was made for the body; however, it can be used on the face just be sure to do a spot test on a small area of your face and see if you have a reaction.